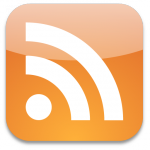 Thanks for visiting Yet Another Linux Blog!  You've reached the subscriptions page.  Here you'll find all the ways in which you can subscribe to receive content from us.  You may elect to subscribe to one of our RSS Feeds.  What is RSS?
Subscribe to YALB via RSS
You can subscribe to our Comments RSS feed or the Main Site RSS Feed:
You can also subscribe to our newsletter using the form below:
Thanks again for your interest and Yet Another Linux Blog. I hope you find the content here insightful and helpful. Thanks for reading!