Some of you may have noticed that Planet Unity got a face lift recently. I took a page from Linux Mint and their planet page and grabbed Gregarius which is a feed reader that aggregates your feeds into a central feed and has some really nice display options including tags for individual feeds.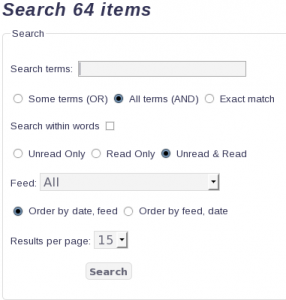 This gives us a great opportunity to organize our developer blog feeds and developer resources for the end readers to drill down to the information that is important TO YOU. You'll be able to search through feeds using the search function on planet or click on tags to display similar content.
So not only is this a new look, it's a whole new set of features and functions:
Supports RDF, RSS, ATOM feeds
Search in your feeds
Basic i18n support
Committed to web standards: renders XHTML/CSS
Gregarius is FREE software and is released under the GPL
Now not all of these features and functions matter to end users, but they do give Unity Linux developers an opportunity to provide you with a good planet experience…that is, getting the most information in the least amount of time with the least effort!
Look for more great improvements soon!  We're working furiously all the time to make this the best Linux core out there!