If you're like me, you get frustrated on a daily basis with your XP box. I hate to see people slow themselves down with spyware, adware, and virus' so I have decided to share my secrets to speeding up your Windows XP Computer!
Boot into Windows XP
Hit F8 every 2 seconds until you're given the option to boot into 'Safe Mode with Networking'
Now your computer should be blazing because none of that nasty spyware is running.
Now that you are able to finally operate your computer, let's speed it up even more.
Download This File (note: it may take quite some time based on your connection speed)
Once the download is finished, get This Program, and install it.
Using the program you installed from #2, burn the file downloaded from #1 to CD.
After burning is finished, put the disc back in your CD tray and reboot the computer
Now you're halfway done! Soon your Windows XP computer will be operating very fast with zero virus' and absolutely NO spyware!
After reboot, enter into your BIOS…if you don't know how, there is a list on this page that contains which key to hit to get into your BIOS.
Set your computer's boot order to: 1. CD 2. Hard drive 3. Whatever else you may have.
Exit and Save the BIOS.
Allow your computer to boot. If you're presented with the opportunity to enter text onto a line, just hit enter. You should see much text flying across the screen. Rest assured, this is part of the remedy of a slow XP computer. Soon, you'll come to a screen that looks like this: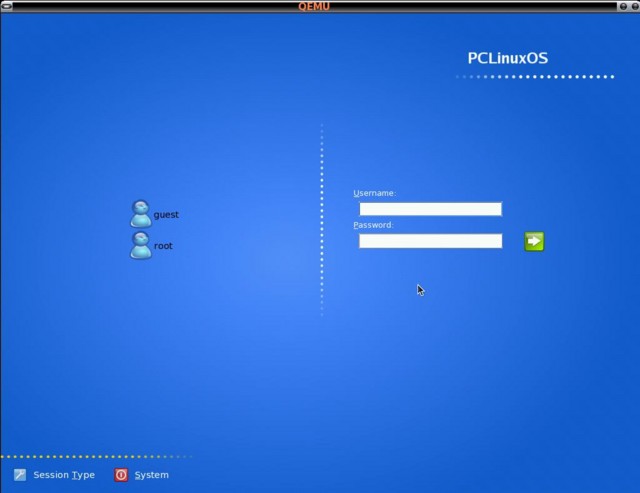 Click the guest icon and enter the password 'guest'
Allow the login to take place.
YOUR improved Windows XP Computer is complete! It will now operate without virus', spyware, adware, and will be extremely fast and efficient! Enjoy your new and improved speedier desktop!
Disclaimer: The above instructions allow you to use the PCLinuxOS LiveCD and is intended for educational purposes only. These directions are provided to you 'as-is' and since they are for educational purposes only, they should be attempted only by those that desire to be educated. Do not try this at home unless you feel really really ticked off about Virus laden, spyware riddled, adware inundated Windows computers. I am not responsible for how you use the above information, use it at your own risk. If you'd like to install this operating system onto your hard drive, please see this link for more information. Please rest assured, this article is for entertainment and exposure purposes only.