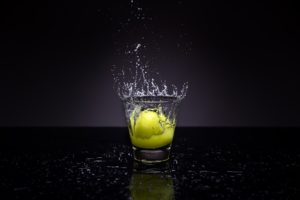 Make Lemonade?  What About When You Can't?
Sometimes, life gives you lemons.  Dried up lemons that you're not going to be able to make lemonade with.  You are then left with some old, dried up rinds that are brown and withered that look like tiny catchers mits.
Life did this to me in September.
I was laid off.  This is something that never happened to me before.  I worked for a financial institution supporting production software running on Linux.  It was a GREAT job and one that I did for 4+ years.  I was able to work with RHEL and SUSE Linux servers on the daily.
This is the first time in my life that I haven't had a job.  The last time I didn't work was 1998.  These past 6 weeks have been not much fun at all and I'm dangerously close to running the distance of my severance package in the next 3 weeks.
On top of those nasty old lemons…I have yet to find a job.  I've had plenty of attention for my resume but it seems people are looking for specific titles that didn't exist 5 years ago when I was looking for work.  The IT industry changes so quickly.  So the traction I got 5 years ago is gone.  Instead, it's like I'm using bald tires on black ice….it's just spinning around.
I rewrite my resume weekly now.  Update it with recruiters.  Update it on websites.  Apply to new jobs.  Lather, rinse, repeat.
It's especially scary when The New York Times is reporting that there is a lot of job hunting going on right now, but no job, despite low unemployment.  Hopefully, all things will sort themselves out in the next few weeks.
What's Next for Here?
This post is just a quick update on why there have been crickets here for the past few weeks.  I still have a review of OpenMediaVault prepared…all the nifty screenshots are taken.  But I haven't written it yet.  Job hunting is taking all of my time currently.  I'll probably need to take a break from the grind of job hunting so I should get that out sometime in the next few weeks.  Wish me luck on the job hunting front!